Grooming
Although we do not have a professional groomer on staff here at Four Paws we do offer baths, dips, nail trims and overall clips (complete shave downs)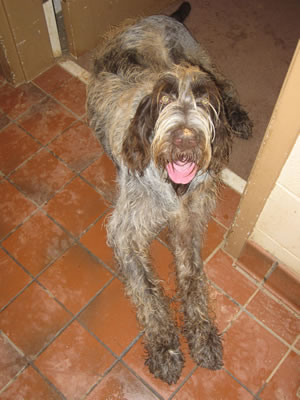 Has this ever happened to you?? Looks like he's been having FUN!!!
Sometimes a bath is VERY NECESSARY, and this guy weighs over 100 pounds!!
It sure is nice to have the option of letting someone else get him
in the tub to get that amount of dirt off!!!!
He looks so much better after his bath!!!