The Staff
The Practice Manager
Laura Whitlow is our Practice Manager. A native of Lynbrook, New York, she graduated from Columbus College with a bachelor's degree in Biology and has been working in veterinary clinics since 1982.
Laura was instrumental in opening Four Paws in 1993 and is a licensed veterinary technician.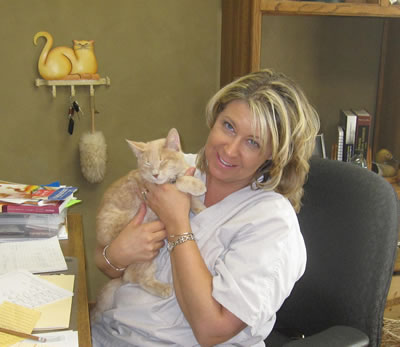 The Office Manager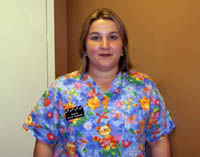 Robyn Wilson is the office manager here at Four Paws. She has lived in Troup County all of her life and has been employed with Four Paws for 14 years. If you have any questions or problems she will be more than happy to assist you.
The Office Staff
Our friendly office staff will be delighted to assist you with any scheduling needs and will answer any questions you may have regarding fees and procedures.
The Technical Staff
Our experienced technical staff assists Dr. Whitlow with medical examinations and all laboratory and surgical procedures. They are extremely knowledgeable and willing to help you with your pets health concerns.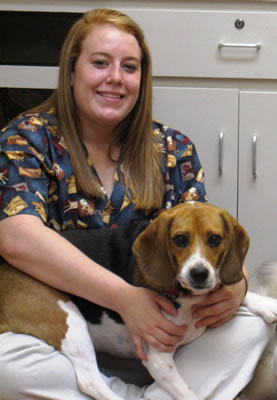 Sarah and Booger
The Kennel Assistants
Our caring Kennel Assistants ensure that your pet's stay with us is a healthy and happy experience.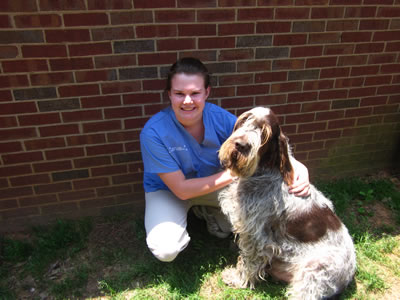 Kailin and Diggory