Welcome to Four Paws
Four Paws Animal Hospital is a small animal clinic dedicated to providing you and your pet with the best possible care and attention needed for a long and healthy life together.
Dr. Whitlow and his staff have been providing quality pet care to the Troup County area since 1993 and are proud to offer an array of veterinary services ranging from standard health exams and vaccinations to emergency medical care and various surgical procedures.
How to find us
We are located at 101 Parker Place directly behind PNC Bank off of Vernon Rd (approximately ½ mile west of West GA Medical Center).
If more specific directions are needed, please feel free to call the office and our receptionists will be glad to assist you.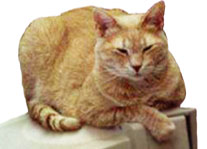 We would like to present the following video by a client of ours, Matt French of First Cut Communications.